Three Australian brothers: Stephen, Peter and Matt Hill, emerged out of Melbourne's underground skateboard scene of the late 1970s with a passion for skateboarding that they channelled into the founding of a skateboard equipment importing business, Hardcore Enterprises. Their young company promoted skateboarding throughout Australia; initially with local demonstrations and then through a series of national super skateboard tours during the 1980s. Hardcore created both new markets and helped grow the Australian boardsports industry.
From their involvement with licensing and distribution during the streetwear fashion explosion of the 1990s and the rise of surf-influenced apparel, the Hills soon developed their own diversified proprietary labels including the skate footwear brand, Globe shoes. With domestic success and the subsequent expansion of Globe into North America and Europe, the company publicly listed on the Australian Securities Exchange in 2001 as Globe International.
The acquisition of the dominant American skateboard company, Dwindle Distribution along with its fledgling Chinese manufacturing base, in 2002, further expanded Globe International's brand stable across all sectors, including skate hardware, footwear and apparel. This allowed the company not only to invest in improved product design and technology, as it grew and refined its manufacturing capacity but to also survive the subsequent economic downturns of the late 2000s.
Sensing a strategic gap in the Australian market, Globe spent several years developing the FXD workwear label which launched in 2012 and rapidly went on to carve out a significant market share along with more recent early forays into international territories. In 2017  the company acquired the San Diegan-based Salty Crew apparel brand and immediately expanded its footprint in the surf, fishing, diving and sail sectors both in North America and more internationally. Later that same year, the retro-inspired Impala Rollerskates were successfully launched around the world. Dwindle Distribution was sold with its associated brands in 2019 with Globe retaining the now expanded manufacturing base in China.
The company continues to thrive with a multi-branded approach that encompasses both licensed and proprietary labels. Under this ever  evolving  stable of brands, the company designs and manufactures high end products across three product categories; apparel, footwear and skate hardgoods. After 35 years of commitment, tracing back to the original enthusiasm of the company's founders and earliest staff, Globe International remains connected to its core markets.
<! ========= Cool Timeline Free 2.1 =========>
Timeline
When we were kids
Having first stepped on skateboards in 1972, Stephen and Peter Hill learnt to skate around their neighbourhood, made their own ramps and to took train trips around Melbourne searching for new concrete to skate.
Watch 'em fly
The Sparx skateboard team was formed by Stephen and Peter with their friends, running demos around Melbourne shopping centres and appearing in local print and TV media.
Skate City
One of Melbourne's earliest indoor ramps, Skate City Collingwood opens with Stephen and Peter's active encouragement and design assistance.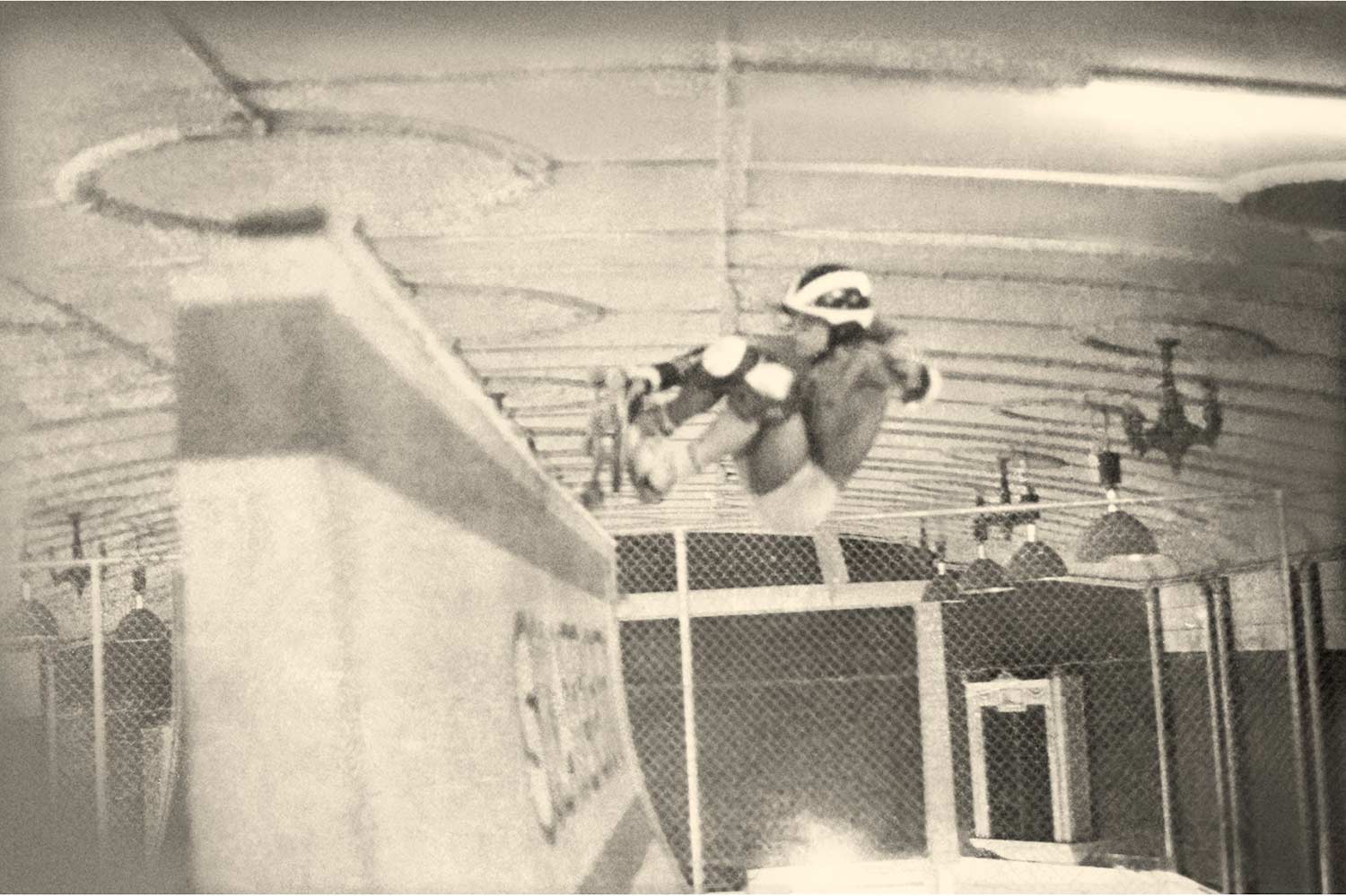 Gym boots
The Hill brothers begin running stalls at the Camberwell Market, selling sheepskins, customised gym boots and skateboard components.
Noise Nuisances
Along with their friends, the Hills construct the largest backyard skate ramp to date at Parkhill Road, Kew and then orchestrate significant media attention to try and save it when their neighbours and the local council object to its 'noisy' presence.
Business begins, Napier Street
The Hills create their first formal business entity, Universal Skateboard Importers, located on Napier Street, Fitzroy, with initial skateboard hardware imports from the US and Asia. By the end of the year they had gained the Australian distribution for the American skate brand, Variflex.
Hardcore, Kerr Street
Renaming their growing company Hardcore Enterprises, the Hills move the business around the corner to a larger warehouse space in Kerr Street, Fitzroy. Stephen, Peter, Matt and friends put on Variflex skate demos at fairs and shopping centres, travelling all around Victoria.
City Square
Hardcore puts on the first of its Melbourne City Square events, the Variflex/Surf Dive 'n Ski Demo.
Moomba
Along the banks of the Yarra River, the Hills create the one of first major skate competitions in Australia, the Twisties/Variflex Ramp Jam at Melbourne's annual Moomba festival.
Blast!
Peter and Stephen write Blast! The skateboard book and promote it widely including on 'Good Morning Australia' and 'The Early Bird Show'. The book and its sequel go on to sell tens of thousands of copies and encourage the development of public skate parks all over Australia.
Snow
Helping to establish snowboarding in Australia, Hardcore distribute both Burton and Sims snowboard products, along with supporting moves to 'legalise' the activity on Victorian snow fields.
Snakes on Tour
The Variflex Tour, featuring Allen Losi, the first American Pro Skater brought to Australia in over a decade, takes in the Big M Ramp Trash at the Royal Melbourne Show and demos at Newcastle and Martin Place, Sydney. Footage from the tour is used to create the first Hardcore skate video Snakes on Tour which premieres in a Melbourne cinema at the end of the year.
Going Stateside
The Hills begin travelling to the USA including connecting with Lance Mountain and other Pro skaters in Los Angeles.
Easter tours
Beginning an Australian skateboarding tradition, the 100% Mambo Hardcore Easter Pro Tour travels to Torquay, Melbourne, Brisbane and Sydney, with Tony Hawk, Christian Hosoi and other leading US pros.
The Snake Pit
Supported by Hardcore, Gregor Rankine opens one of Australia's first dedicated skate stores, Snake Pit, on Brunswick Street, Fitzroy, to be followed later by a second store in Chapel Street, Prahran.
Ramp Riot
The first Hardcore 'Ramp Riot' is held at Torquay, including the Inaugural Australian Skateboarding Titles won by Hardcore sponsored skater, Lee Ralph and is featured on a widely seen 60 Minutes television segment.
Streetwear, Yarra Street
Hardcore renovates an old glue factory and moves to new premises on Yarra Street, Abbotsford as the distribution of Vision Streetwear turns into the first formal licensing agreements for apparel and accessories. In the next year, Hardcore sets up Die Hard distribution for clothing and footwear licenses.
Skate-tainment
Hardcore produces the Five40 Skateboarding magazine to showcase the Australian skate scene. Skate events include the Resurrection Easter tour featuring a Sydney Opera House demo, Prahran Snake Pit events and the second Ramp Riot at Torquay later in the year.
World Industries
The World Industries skateboard company and distribution business is founded in the US by Steve Rocco and Rodney Mullen.
Stüssy
The Hills invest with the Australasian Stüssy licensee, Jim Fisher, and work to rapidly expand the business.
Super skate tours
Along with snowboard events at Mt Buller, the Easter tours continue, and the largest event of the era, Ramp Riot III takes place at Melbourne's historic Festival Hall with top American Pros Mark Gonzales, Jason Lee and others, along with emerging Australian Pros.
Blind
Mark Gonzales forms a new skate brand in the US under the World Industries umbrella.
Street skating
Skateboarding styles evolve from Vert to Street as Hardcore produces Street Noise magazine and supports the Easter tour, carpark demos and Ramp Riot IV at Prahran. Reflecting these changes, the company also begins the distribution of new brands in the 1990s such as World Industries, Blind, Girl and Chocolate.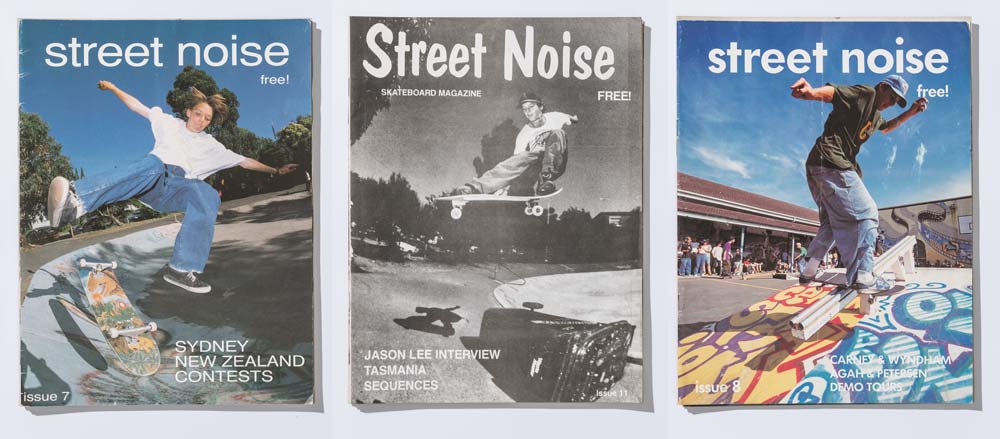 Mooks
The company's first proprietary brand, Mooks, is established with graphic artist, Richard Allan working with Peter and Stephen.
Mossimo
Stephen and Peter meet Mossimo Giannulli to secure the Australian licence for the new Californian Mossimo brand.
Over the ditch
Hardcore grows beyond Australian shores and opens an office and warehouse in Auckland, New Zealand.
Sista
In conjunction with Stüssy, Die Hard creates a new proprietary brand, Sista, to provide a Stüssy inspired womens range. More licenses are taken on including the US Split label.
Remaining Hardcore
Despite a back drop of low skate industry activity, Hardcore promotes the World Industries skate tour though Australia and puts on the 6th Ramp Riot skate event in Prahran.
Growing categories
The first Mooks womens range is launched. Mossimo womenswear developed under the Australian label prior to Mossimo Inc in the US along with Mossimo swimwear.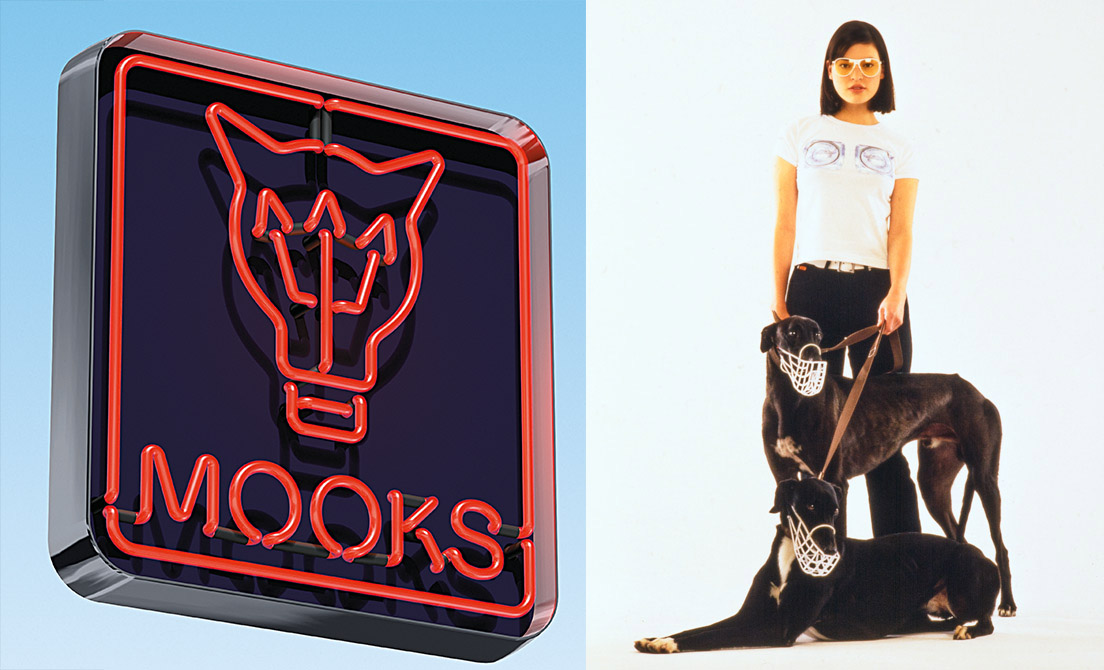 The birth of Globe
Arising from an urge to control their own fate and offer a superior skate footwear, Hardcore starts another new proprietary brand as early designs and sourcing begin on Globe shoes.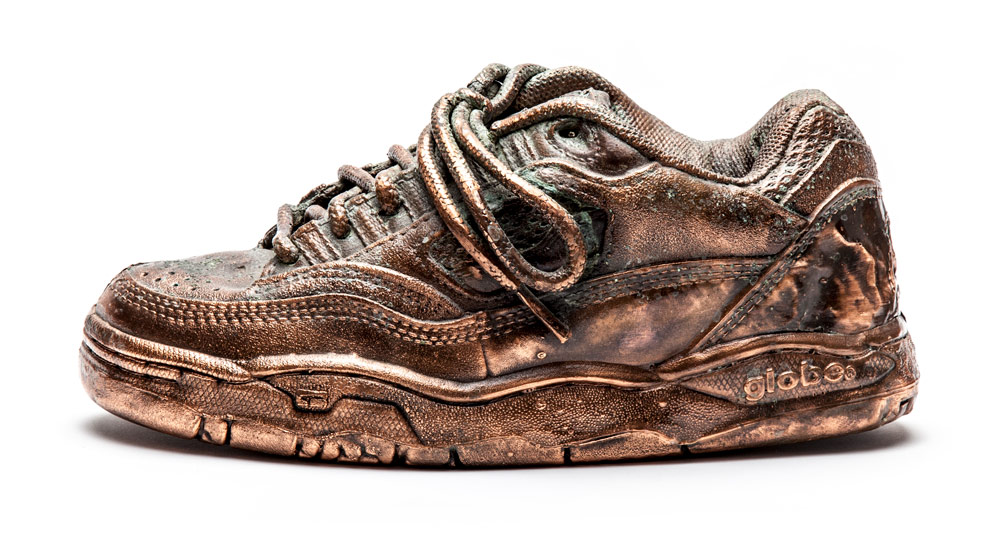 Retail fashion
Designed by Marc Newson, the first Mooks concept store opens on Chapel Street, Prahran.
An International Base, Flockhart Street
Hardcore and Die Hard continue to grow and move on to larger premises in Flockhart Street, Abbotsford as the first forays are made into the American market with Globe shoes and Mooks is launched into UK market.
Don't get them wet
Skaters Al Boglio, Andrew Currie and Jason Ellis become the first Australian riders on Globe shoes.
Home of the Brave, Oregon Court
Matt Hill and Gary Valentine establish Globe's North American Division, setting up an office and warehouse in Oregon Court, Torrance while Grind Distribution in France begins the distribution of Globe shoes in Europe.
Domestic expansion
Hardcore's first Queensland office opens, as the FreshJive label is licensed for Australasia and the company holds its first large skate-music party at Flockhart Street.
Chet & Rodney
Chet Thomas and Rodney Mullen join the Globe skate team as the first international riders and design & development begins at Globe's North American Division.
Darkstar
Darkstar skate brand launched in the US by Chet Thomas.
Surf's Up
Champion Australian surfer, Mark 'Occy' Occhilupo is sponsored by Globe along with two young American twins, CJ & Damien Hobgood as Globe builds up its surf team.
Grunt
Ecko Unltd is licensed for Australasia as the second annual skate/rock party 'Grunt' is held at Flockhart Street, with Tony Hawk skating the Hardcore car park ramp.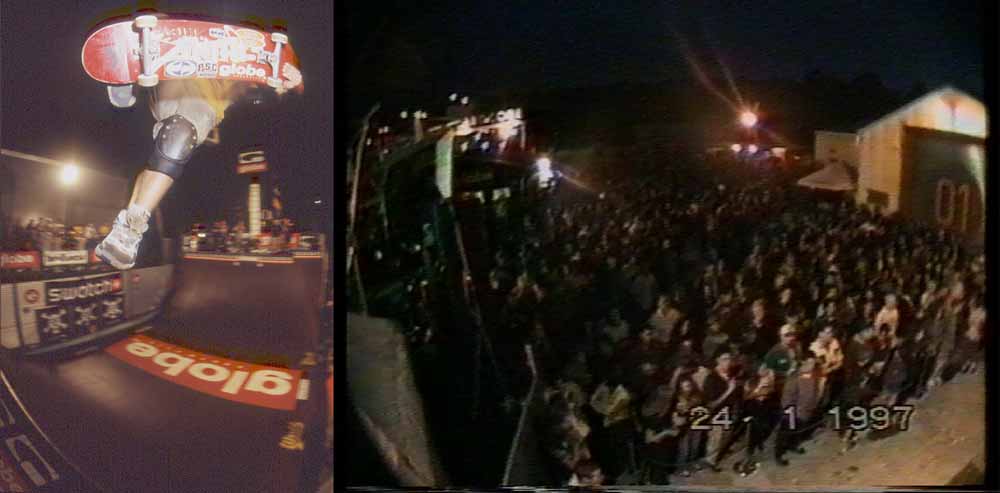 Mooks International
Following solid success in the Australian and UK markets, Mooks is launched into the US and Japan.
M-One-11
Die Hard successfully launches another new proprietary streetwear brand, M-One-11.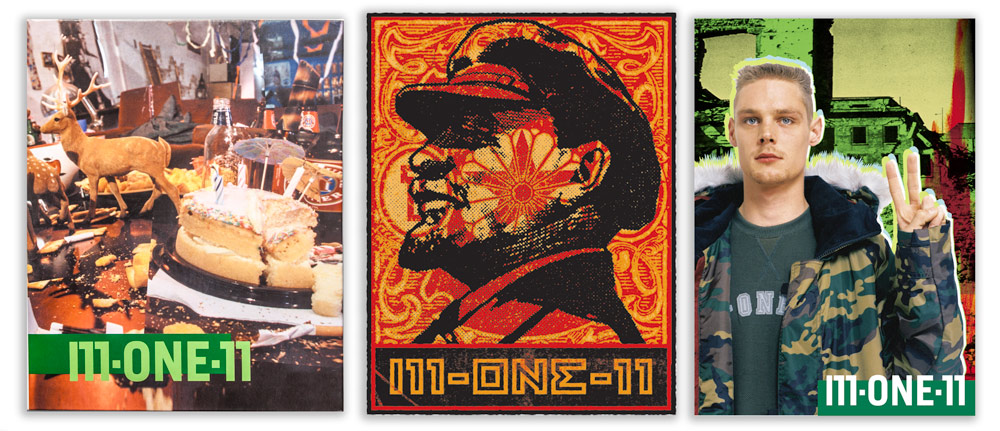 900 Degrees
Rebadged as 900 Degrees and now established as the 'money can't buy' experience, the third annual industry party is held at Flockhart Street.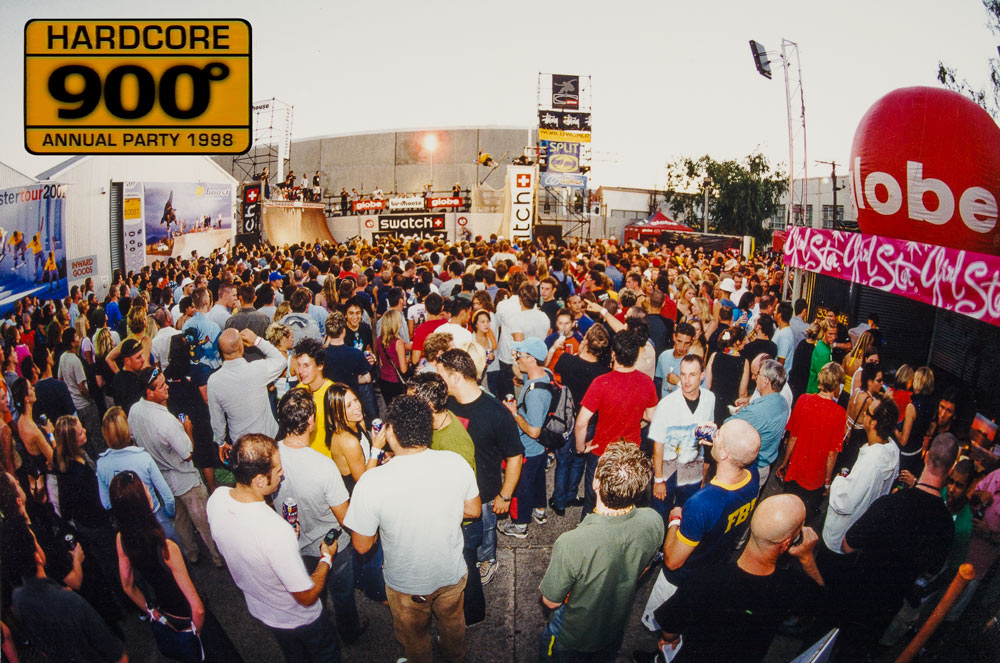 Canvas
Filmed in and around Hardcore's Australian Easter skate tour with Rodney Mullen and others, Canvas: The skateboard documentary, premieres in San Diego and is successfully released around the world on video.
Big in Germany
Globe Shoes sponsors the skateboarding World Cup event in Dortmund, Germany and continues to do so into the mid 2000s.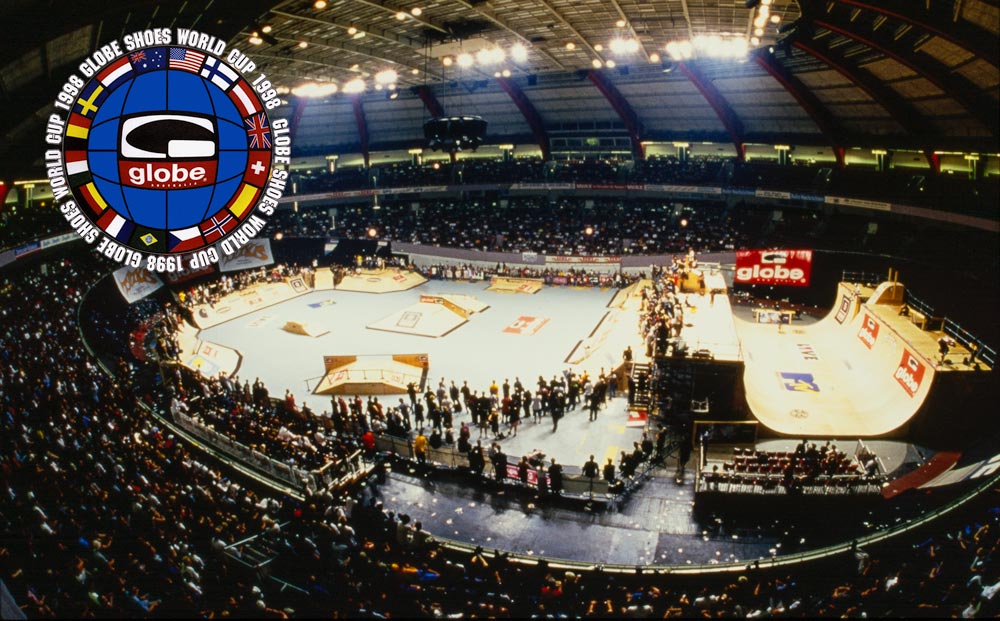 Skate like a girl
Independent, Four Star, World Industries and Paul Frank brands are licenced by Die Hard in Australia as 900 Degrees 'The Heist' takes place again at Flockhart Street and one of the earliest women's skate events, the Hardcore Girls Street Skate Jam is held in the Sailyards skate park, Melbourne.
We Love LA! Crenshaw Boulevard
Globe's American office moves to larger premises on Crenshaw Boulevard, Torrance.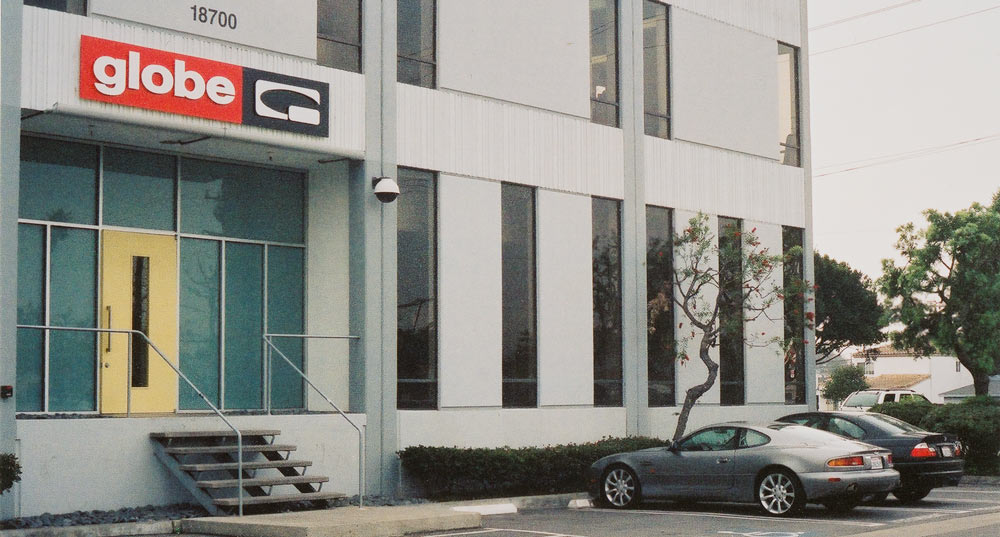 Next Wave
Globe continues to develop its surf team as champion surfers Layne Beachley and Taj Burrow join Globe Shoes.
Globe International
The business divisions of Hardcore, Die Hard and Globe US are combined to create Globe International as the company prepares to go public on the Australian Stock Exchange.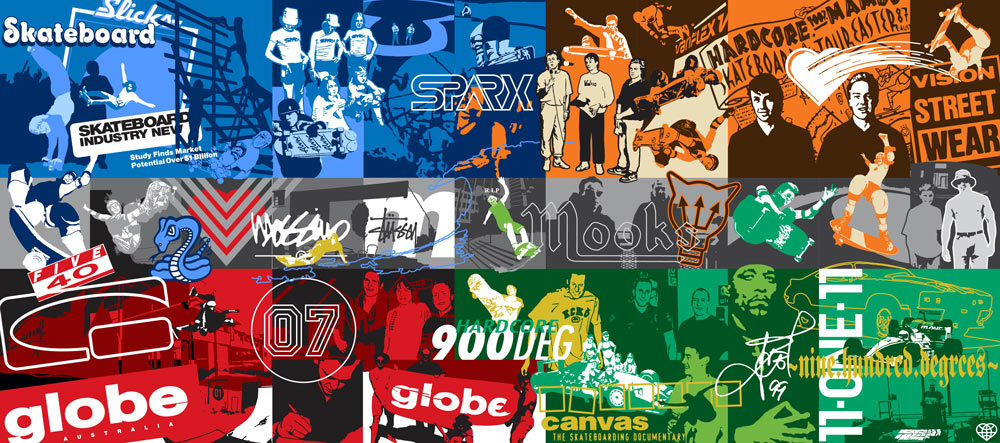 Gallaz
Globe launches a new women's action sports footwear brand, Gallaz, with a range including a Layne Beachley Pro Model Shoe and supporting the Gallaz Girls Street Jam 2 held in Melbourne.
Convention
The fifth 900 Degrees party is held at Flockhart Street and combined with the Globe Shoes convention, the first major international sales meeting of company staff and sales reps from around the world.
Enter the Panda
The Enjoi skate brand is launched in the US by Marc Johnson and Rodney Mullen.
Globe floats
Against a back ground of the biggest 900 Degrees party to date and widespread media interest, Globe successfully lists on the Australian Stock Exchange.
To each his own
Globe premieres its first skate video Opinion: To each his own, at a world premiere in Los Angeles.
TicTac
Globe supports the making of the documentary, TicTac 2 Heelflip: Australia's Skateboarding History, which goes on to premiere free to air on Australian television and achieve success at film festivals and on home entertainment internationally.
Global HQ, Lorimer Street
Following the successful public float, Globe International moves to new purpose built headquarters and warehousing at Lorimer Street, Port Melbourne.
The Globe World Cup
The inaugural Globe World Cup Skateboarding is held at Melbourne's famous Rod Laver Arena, home of the Australian Tennis Open. The festival of skate and youth culture includes Tony Hawk's first 900 degrees in the Southern Hemisphere along with a who's who of skateboarding, the Gallaz All Girls Street Jam and a 900 Degrees party.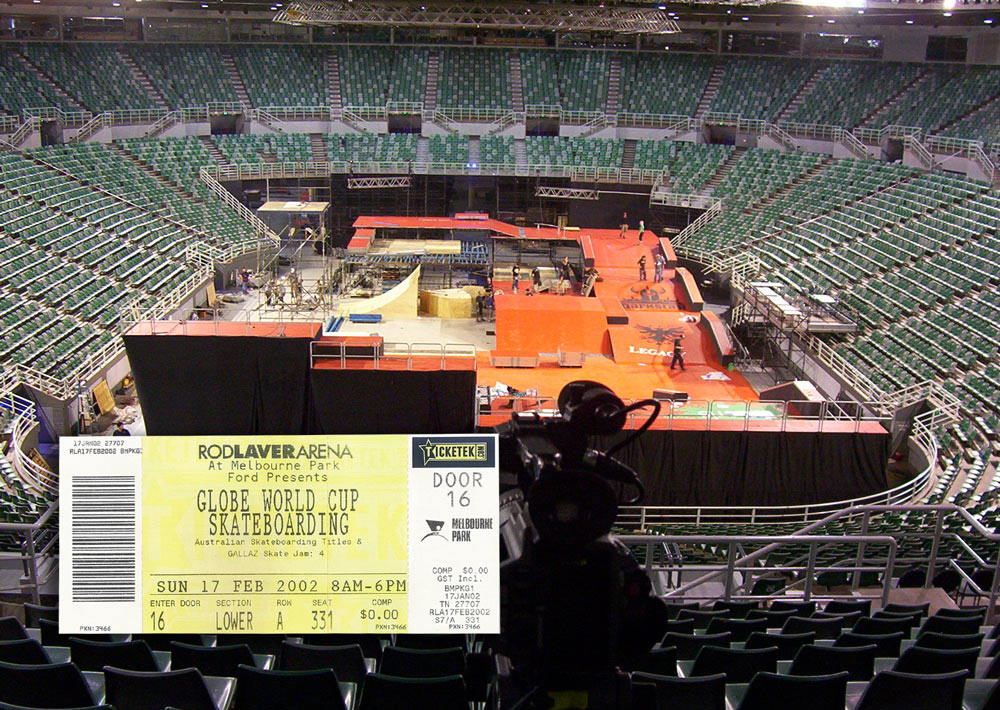 Dwindle, South Aviation Boulevard
Globe International hits its promised financial numbers as it undertakes the acquisition of Dwindle Distribution along with a new manufacturing partnership in China and merges its American office with the Dwindle offices at South Aviation Boulevard, El Segundo in Los Angeles.
Tensor
Rodney Mullen registers his first patent for Tensor Trucks.
Globe World Cup II
Globe International's core businesses continue as the second Globe World Cup Skateboarding takes place in Melbourne.
Almost
Under Dwindle Distribution, Almost a Skateboarding Company is launched by Rodney Mullen.
O Brother, the CEO
Matt Hill is appointed as the new CEO of Globe International and begins to reorganise the corporate and strategic structure including the expansion of Globe's European division.
Premieres and tours
On top of the third Globe World Cup Skateboarding event, Globe International celebrates with significant worldwide premiere tours, the release of the first video for both the Almost skate team (Round Three) and the Globe surf team (Somewhere Anywhere Everywhere).
Smells like Rod Laver
The Globe World Cup Skateboarding juggernaut continues, including the premiere of Blind's first major video in a decade, What if? before the massed crowds at Rod Laver arena.
Apples
Thrasher's 2003 Skater of the Year, Mark Appleyard signs on to the Globe skate team.
The Perfect Storm
Globe successfully holds its first major surf event, the Globe WCT Fiji, during once in a lifetime conditions and voted by the surfers themselves as the best event of that year's tour.
Restructuring
Global Assault!!! the final Rod Laver event of the decade is held as Globe International completes a strategic review of the company and reports a significant turnaround in the business.
Once upon a time in Fiji
The second Globe WCT Fiji runs to clock work as Globe's Damien Hobgood wins the title in a fairy tale finish.
The Machine is not evil
On the back of Fiji-event increased surf profile, Globe premieres its second major surf video, Secret Machine, complete with a conspiratorial marketing campaign.
United By Fate
Chris Haslam and David Gonzalez join Globe and begin working on an industry first concept with the rest of the skate team, United by Fate, an episodic series of skate videos that premiere free online.
The Empire splits up, Barkly Street
Globe International sells its streetwear division to Pacific Brands and moves to Barkly Street, St Kilda, to focus on its proprietary Globe brand and Hardcore. In America, the World Industries brand is sold to concentrate Dwindle Distribution's efforts on its remaining core labels.
Money for Blood
Globe runs a three day skate festival in Queensland including the Tizzy at Pizzy and Double Stack Cash Attack on the Gold Coast.
Dion
Globe signs Dion Agius as a 'free surfer' focussed more on a surf-based lifestyle rather than competitions and launches the early blog-style .tv/dion web site.
Slaughter at the Opera
Amongst the background of the Global Financial Crisis, credit crunches and bank collapses, Globe puts on the Slaughter at the Opera skate event in front of the iconic Sydney Opera House.
Back to Fiji
After a year's break, the Globe Pro Fiji returns and again showcases some of the world's best surfing.
Return, Fennell Street
Globe moves it's Australian headquarters to Fennell Street, Port Melbourne, along with establishing a new apparel division, 4Front to license the Obey streetwear brand and others.
Globe Hardgoods
Globe launches its own line of skate hardgoods (skateboards, cruisers and longboards) designed in Los Angeles and Melbourne and manufactured at its DSM factory in China.
Year Zero
Globe premieres its apocalyptic surf film, Year Zero to widespread acclaim, including winning the Surfer Poll's Film of the Year award.
FXD Workwear
FXD, Function By Design, a new proprietary workwear brand is launched in Australia.
Electric Blue Heaven
Globe's Electric Blue Heaven introduces the world to high level surfing in a desert bound wave pool and takes out the Surfer's Poll Short Film of the Year.
Globe Apparel
After developing and extending Globe's apparel offerings, the new Los Angered shoe and capsule collection is launched at American Rag in Los Angeles.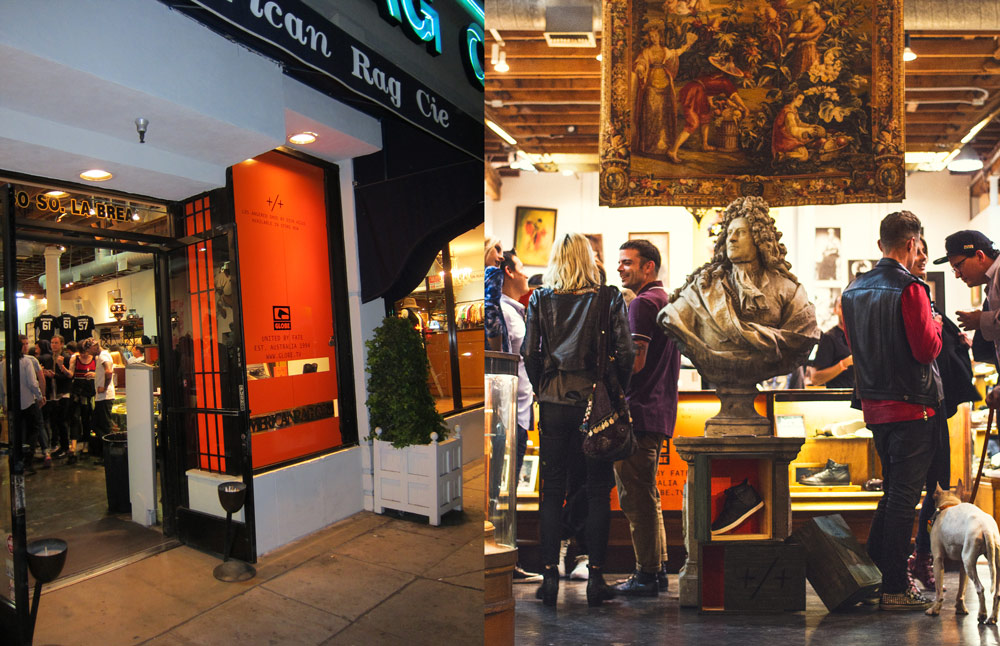 The Cabin
A new Globe concept store in Acland Street, St Kilda opens, joining the Burleigh Heads store (2012) and followed by Bondi in (2014) and Canggu in Bali (2016).
Stüssy's back
The Australasian Stüssy licence returns to Globe International, based within the 4Front division.
Strange Rumblings
Globe's surf film Strange Rumblings in Shangri-LA premieres across several international cities and takes out the Surfer Poll Movie of the Year.
Oververt
Enjoi's Oververt premieres at the Montalban theatre in Los Angeles.
Bowl Riot
Globe is instrumental in backing the first competition at the St Kilda skate park, the Bowl Riot, U16 Australian Skateboard titles.
Unemployable
Celebrating its 30th Anniversary, Globe International launches a coffee table history book, Unemployable: 30 Years of Hardcore, Skate and Street with events at the State Library of Victoria in Melbourne and the Roosevelt Hotel in Hollywood, Los Angeles. Published world-wide by Thames & Hudson, the book is also nominated for an Australian Book Designers Award.
Salty Crew
Founded in 2014, San Diego surf, fish, dive, sail brand, Salty Crew, joined Globe International to continue its rapid expansion.
New Stores
Flagship Globe retail stores opened in the strategic neighbourhoods of Hermosa Beach, Los Angeles and Sheung Wan, Hong Kong.
Snake Session
Globe hosted the first annual Snake Session Shop vs Shop battle on the Globe HQ ramp in El Segundo.
Impala Rollerskates launched
Reaching back to the 70s era of skating down the boardwalk or pulling out dance moves at the roller disco, Impala begins with a team of a team of girls with a passion for rollerskating, skateboarding and surfing.
Oz Snake Session
Invited skaters from across Australia and New Zealand gathered for a no holds barred, Shop vs Shop, skate clash at the Globe ramp in Port Melbourne.
FXD Boots launched
FXD entered the work boot category with the lightweight WB.1 and WB.2 Nitrolite boots which were rapidly taken up by the market.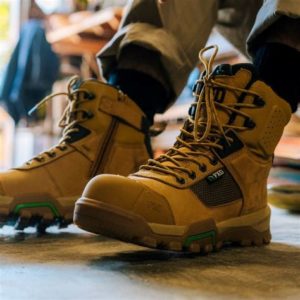 First Salty Crew flagship store
Salty Crew's inaugral dedicated store opens in Hossegor, France.
Madness Skateboards launched
Extremely Foolish behavior.
Chairman of the Board
Paul Isherwood, passes at age 80 after 15 years as Globe International's Chairman. Originally appointed to the board in 2000, Paul oversaw the company's float on the stock exchange along with the good and tough times, becoming its Chairman in 2003 and contributing an awesome 18 year legacy of leadership, diligence and wit.
Snake Sessions Return
New events held at Globe office ramps in Los Angeles and Melbourne for the Shop vs Shop competitions along with a Snake debut at Globe's European Headquarters in Hossegor, France.
Dwindle Sale
Globe International sells Dwindle Distribution and its associated brands whilst retaining the now expanded manufacturing base in China.
Sink or Swim
Salty Crew's Sink or Swim movie premieres in San Diego followed by a US premiere tour.
On the dot
After six years of research and development, the dot electric skateboard is introduced with launches in Australia, the US and Europe.
The Skateboard Factory
Despite the impacts of COVID-19 shutdowns worldwide, Globe remains committed to skateboard manufacturing and further expands its skate hardware manufacturing base in China, with contributions to environmental factory upgrades and additional capacity added.